When I see a contest that I really want to win, I always go in it with high hopes. And I'm talking
HIGH
people! The contest finally comes to an end and I quickly go over to see if, by some lucky chance, I won.
Disappointment. *cue sad face* oh well, maybe next time!
Hehe. So I know what it's like to not be that lucky number drawn, that's why I have decided to make the odds a little more in everyone's favor by not only having one but
TWO
winners!
Winner #1
will get the Twilight Saga chess piece bookends and a copy of The Short Second Life of Bree Tanner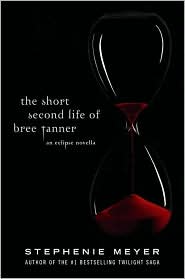 Winner #2
will get a copy of Eclipse: Collector's Edition
(since were honoring the release of the Eclipse movie )