Hey everyone! Dying to read more of the first YA Spooktacular story,
DARKNESS
? Well I have part 5 for you!
Before we get started with my part, just a reminder that on October 29th, the grand prize packs will up for grabs! We have two of them--one for each story--and one for internationals. To enter them you must comment on every post in the story you are reading. We will be checking! When that day comes, you'll have to fill out an entry form here on my blog or on this one. You may enter for both Prize Packs by reading both stories! You can win extra entries and extra prizes along the way by clicking on the
TRICK
or
TREAT
buttons that you see. All of the ToTs are optional but a great chance to win more prizes and entries! For all the rules, the full rundown click
HERE
.
________________________________________________
Story 1, part 5 - written by Jennifer Archer

"Anna! You're early," he whispered. Jeremy dug his fingernails into the palms of his hands, but the pain didn't squelch his desire for the taste of the nectar that pulsed through her veins. "How long have you been waiting?"

"Not long. Five minutes at the most. I wasn't sure you'd come."
He gazed down into her wide, green eyes – so innocent, so pure, so trusting. Why couldn't she understand that danger lurked in the shadows? Loving him made her all the more vulnerable to his prowling, ravenous brethren, yet she refused to succumb to their threat. Or his.
It had been Anna's request that they meet here, at the third headstone on the second row, an hour before dawn. Jeremy had panicked when her message arrived. He left early, intent on arriving before her, intent on making certain no others had learned of their planned rendezvous and waited to steal Anna's light before he could stop them.
Jeremy pulled her to him and buried his face in her silken hair. He breathed in her orchid scent, aching to taste her. "I came only to tell you goodbye. I'm leaving the city in the morning."

Leaving you -- the only light I love, he thought. Dooming myself to complete and utter darkness to save you . . . to save the only remaining shred of my dignity.

She pulled back, the moonlight illuminating her pale porcelain skin and the startled flash of her eyes. "Leaving? But, why?"
"Because you won't listen to my warnings," he whispered. "And I'm not certain how long I can resist you."
Anna's face softened as she cupped his cheek in her palm. "I'm not afraid of you, Jeremy."
"That's what worries me," he said in a strangled voice. Hating himself, he turned away, unable to hold her gaze. "I'm of the devil. I'll only end up hurting you if I stay . . ."
"No." Her fingers warmed his icy chin as she coaxed him to look at her again. Smiling, Anna said, "I know your heart as well as my own. That's why I asked you to meet me here – so that I can show you why I've no need to be afraid."

She took his hand and led him closer to the third headstone. It was larger than the others and adorned by an ornate cross overgrown with tangled, winding vines. Pausing at the base of it she said, "Look, Jeremy."

He followed her gaze to the inscription on the crumbling headstone, and his breath caught.
Want more Jennifer Archer? Visit her
website
.
Now it's time for the "Trick-or-Treat" part. This stop we have a TREAT for you! Up for grabs is a wonderful prize pack from Imogen Rose!
* PORTAL by Imogen Rose (signed)
* EQUILIBRIUM by Imogen Rose (signed)
* Two bookmarks
* Bag of candy
* Teddy Bear with shirt that says:
"You aren't Bella Swan for goodness sake! Put your big girl pants on and D-E-A-L" haha
To fill out the form and enter, click on the
TREAT
button above.
Make sure to check out Story 2 of the YA Spooktacular event called A SOUL LAID BARE.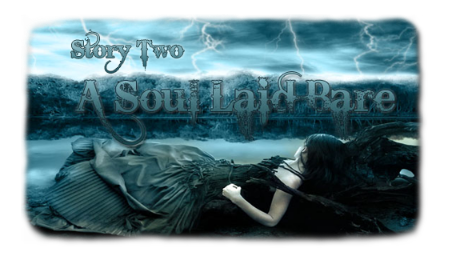 Click on the button to start reading Part 1.