Today I have the priviledge of introducing the author of the
KNIGHT ANGELS
series, Abra Ebner, who is stopping by on her book tour to do an interview!
The second book in her KNIGHT ANGELS series,
Knight Angels: Book of Revenge
, comes out this month!
____________________________________________________________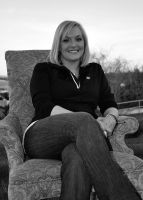 ABOUT ABRA EBNER
Abra Ebner was born in Seattle where she still lives. Growing up in the city, as well as the mountains of the North Cascades at her family cabin, has granted her the experience of a life full of creativity and magick. Her craving for adventure has taken her into the many reaches of the forest, instilling in her the beauty of a world not our own, in a place where anything can happen and will. Her studies in Australia, as well as travels to England, Scotland, Germany, and Switzerland, have also played as a colorful backdrop to her characters, experiences and knowledge.

Believe in a place where eternal love, magic, beauty and adventure are just the beginning.

Obtained her Bachelors of Arts degree in Design from Washington State University. She studied Art History extensively, and uses a lot of that knowledge when considering her books.

She graduted with Honors, including one semester spent at the Queensland College of Art in Australia.

__________________________________________________________
Visit Abra Ebner on her website(s):
*INTERVIEW*

Q) What got you started writing?
I got started writing journals when I was really young. I have tons of them now, and I love thumbing through the stories from time to time. Let me tell you, I was boy crazy as a teen, ha ha. I had hundreds of love interests! It kept my journals full! But anyway, what got me started writing stories was dread for a 9-5 job. I had one, oh yes, I had a quintessential dream job, benefits, retirement, and paid vacation, but I hated normalcy, and I always have. My drive to get out of that encouraged me to put the many stories in my head on paper. Now, I can't imagine doing anything else. I love the task of creating. I was put here to create, and that's just what I'll do!

Q) How did you come up with the idea for Knight Angels?
Knight Angels was a natural story for me to write. When I was seventeen, my on again off again boyfriend died in a car crash. Since then I've often thought of angels and love. Knight Angels was my opportunity to tie off some inner frayed ends I still had over the event. Writing as therapy.

Q) Was it easy writing in multiple point of views?

No. I get so confused. The worst is when the editing begins and I read the story about once a day. Everything bleeds together. I think it's would be easiest to write like this if I never slept, never put the computer down, and never stopped telling myself who's voice I was on. I guess the reprieve is having all my characters be so different. That helps me keep things straight, in a way. Character voice is a powerful tool.

Q) Do you relate to any of your characters?
I relate the most to my main character, and in the case of Knight Angels, that means many. I think that each main character is a different side of my personality. I've always been a bit of a chameleon, dated the popular kid, friends with the snowboard rats, and bratty with the horse girls. I did a lot of activities growing up, and each came with their own set of friends. personalities, and expectations. I guess I learned a lot about a lot, at least in terms of people.

Q) What is your writing process like?

It's pretty straight forward. I start with an idea of which usually keeps me entertained the nights my husband snores until three a.m.. Within that time, I usually come up with a few strong opening sentences that I ingrain in my head or type feverishly into the iPhone plugged into the wall with a cord too short (meaning I lean awkwardly, and for no real reason do I do this except that my sleeping husband tends to sleep talk/walk if he senses the light of the phone screen in his sleeping vicinity, and I'm really bad at charging my phone during the day, so it has to remain plugged if it hopes to live). The next day I then start writing the story, and it grows from there. I don't like outlines, they feel restrictive.
Q) Are there any other projects you are working on?

There are! I have a children's book I've written and am now illustrating. I went to art school, and have always loved pencil drawings. It's been a long term goal of mine to do this for a while. Then, I also have another paranormal love story that's sort of taken my breath away. It's a short story, but one I couldn't stop thinking about for weeks on end. I figured this was a sign. It's a unique, extremely different kind of story that breaks the character mold. I'm very excited to release it next year. Right now, I call it "Ladybird, Ladybird..."
_______________________________________________________________

Knight Angels: Book of Revenge by Abra Ebner
Genre: Young Adult Fiction
Releases: October 2010
Publisher: Oak Creek Publishing


New characters, New world, but old enemies. Emily struggles to ignore a new friend with emotions that temp her, Wes delves deeper into his past and family while finding friendship isn't reserved for the human race alone, Jane finds out her dear Max isn't what he seems, Gregs friendships cost him more than he expected, and Max forgets that the truth is best. But then again, someone always has to be the liar...
Emotional baggage, begrudged enemies, and the bitterness that comes when the honeymoon of their friendship fades...
Will the love survive, or as it all just a game?
____________________________________________________________

Get the first book in the KNIGHT ANGELS series, Book of Love, in stores at: