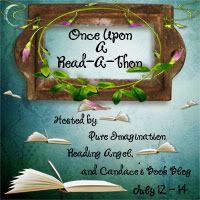 Mini Challenge Part 1: Post about your favorite fictional couple.
A few of my favorite couples are:
1. Meghan Chase and Prince Ash - The Iron King by Julie Kagawa
2. Claire Danvers and Shane Collins - The Morganville Vampires series by Rachel Caine
3. Elena Gilbert and Stefan Salvatore - The Vampire Diaries by L.J Smith

Mini Challenge Part 2: Post about a crossover couple.
This one was REALLY hard! My crossover couple is:
1. Bronwyn Clare (Raised by Wolves) and Jacob Black (Twilight Saga)
I think they would make a hot couple! (pun intended because werewolves are hot!) :P Their both stubborn and hard-headed and they have a lot in common.