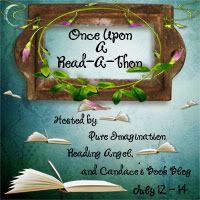 Today is the last day of the
Once Upon a Read-a-Thon.
I wasn't able to do my Day 2 update yesterday because yesterday was just, well, insanely busy for me.
Day 2: I read only one book (I had an advance galley on my phone)
Shadow of the Vampire by Meagan Hatfield
Day 3: I plan on reading
Shadow Hills by Anastasia Hopcus
Instead of reading two books for Day 3, I'm going to use my time to write up reviews!
Now off to the bookstore to grab Shadow Hills!